Our Physical Therapists are specialists and experts in evaluating, treating and managing patients with various conditions.
Orthopedic Physical Therapy
Our philosophy is that patients get better with an approach that combines one-on-one manual therapy, (hands-on care), with specific, individualized therapeutic exercises. We realize the importance of consistency of care. Depending on your schedule, we try to keep you with one or at the most two Physical Therapists throughout your time at VAN DUSEN Physical Therapy, Inc.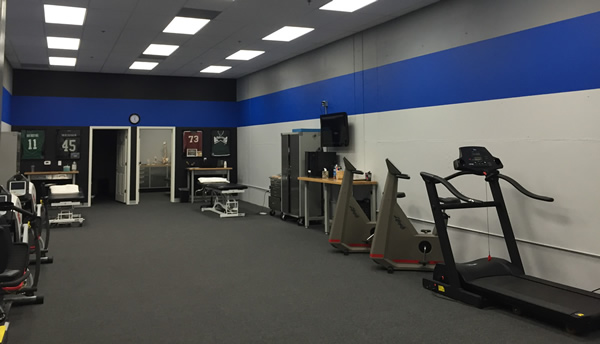 Neck and Back Pain
We focus on treating the problem, direct hands-on care with specific exercises to help remedy the problem and achieve successful results.
Balance Program/Vestibular Rehabilitation
At your appointment, a Physical Therapist will evaluate your symptoms and review your medical history.  The PT will identify any problems with your balance, your gait (how you walk), neck motion, visual stability, as well as examine other potential problem areas. Based on the findings, a plan of care is developed. The goal of your treatment plan is to improve any deficits that were identified.
Orthotic Fabrication
If you are experiencing heel, foot, ankle, knee, hip or back complaints, it may be a result of faulty foot mechanics (the way your foot contacts the ground). Custom Foot Orthotics may be a key factor in getting you back to your daily grind without pain.
Our clinic offers treatment in the following condition areas:
Neck Pain
Work-related Injuries
Low Back Pain
Sciatica
Post-Surgical Rehab
Herniated Discs
Leg Pain
Sports Injuries
Arthritis
Repetitive Strain Injuries
Plantar Fasciitis
Ankle Sprains
Shoulder Pain
Knee and Ankle Injuries
Muscle Strains
Tennis Elbow
Tingling or Numbness
Carpal Tunnel Syndrome
Bursitis/Tendinitis
Rotator Cuff Injuries
Osteoporosis
Wrist and Finger Fracture
Tendon Repair
Vestibular/Balance Disorders
Treatment Modalities
Manual Therapy [Techniques include: traction, joint mobilization, myofascial release, soft tissue mobilization, passive range of motion (PRM)]
Stretching Exercises
Strengthening Exercises
Ultrasound
Patient Education
Sports Rehab (sports enhancement & injury prevention)
Physical Agents (Heat and Ice)
Pain Modulation Techniques
Joint Mobilization
Manual Muscle Stretching
Physician Referrals
Please call our office at: 530-671-8378
or fax: 530-660-8451
851 Gray Ave, Yuba City, CA 95991
| | |
| --- | --- |
| Mon - Thurs | 7:00a - 5:30p |
| Friday | 7:00a - 3:00p |